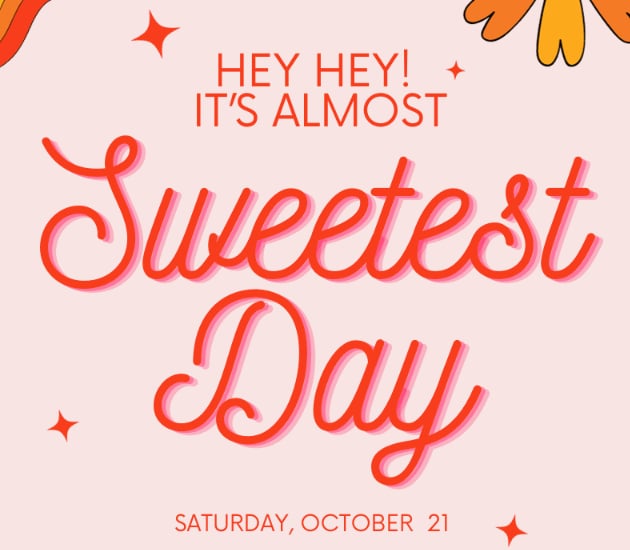 Celebrating Sweetest Day with Flower Delivery
October 19, 2023
Sweetest Day, which falls on this Saturday, October 21st, is a day dedicated to being sweet and showing kindness to loved ones through thoughtful gestures and small gifts. It's the perfect opportunity to express appreciation and lend a helping hand to someone who could use a little extra love. As a florist in Fort Pierce, Florida, Giordano's Floral Creations embraces this day wholeheartedly and has curated a special section of Sweetest Day Designs on our website.
At Giordano's Floral Creations, we understand the power of flowers in brightening someone's day and conveying sentiments of love and appreciation. That's why our Sweetest Day Designs have been carefully crafted to capture the essence of sweetness and thoughtfulness. From delicate blooms in radiant hues to stunning arrangements that exude elegance, our collection offers a wide range of options to suit every taste and preference.
Flower delivery is the perfect way to mark Sweetest Day. A beautiful bouquet of fresh, fragrant flowers delivered to someone's doorstep is a heartfelt gesture that is sure to bring joy and smiles. Whether it's your significant other, a family member, or a dear friend, surprising them with a stunning floral gift from Giordano's Floral Creations is the sweetest thing you can do.
As a trusted florist in Fort Pierce, we take great pride in our commitment to creating memorable experiences with our floral arrangements. Each design is meticulously crafted by our skilled florists, who hand-select the finest blooms and arrange them with utmost care and creativity. Our aim is to ensure that every bouquet that leaves Giordano's Floral Creations is a true reflection of sweetness and love.
So, on this Sweetest Day, let's make the world a little sweeter. Take a moment to share a small gesture with someone who could benefit from it, and we wholeheartedly recommend flowers as the sweetest choice. Visit our website to explore our dedicated Sweetest Day Designs section and find the perfect arrangement to express your love and appreciation.
And remember, at Giordano's Floral Creations, we offer convenient flower delivery in Fort Pierce and beyond. Let us help you spread the sweetness and love this Sweetest Day with our exquisite floral creations. Order now and make someone's day a little sweeter with the gift of flowers.