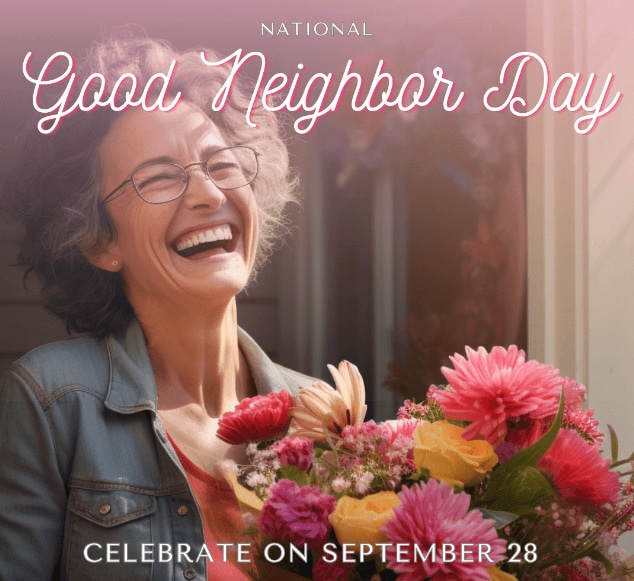 Celebrate National Good Neighbor Day with Flower Delivery in Fort Pierce
September 27, 2023
September 28th is National Good Neighbor Day, and what better way to express your gratitude than with a stunning bouquet of fresh flowers? At Giordano's Floral Creations, your trusted florist in Fort Pierce, Florida, we believe in the power of flowers to bring communities together and foster connections.
Imagine the joy on your neighbor's face when they receive a vibrant arrangement that will instantly brighten their day. Our talented team of florists meticulously handcrafts each bouquet, ensuring that every stem is carefully selected and arranged to create a beautiful display of colors and textures.
Whether you opt for a vibrant mix of seasonal blooms or a classic bouquet of romantic roses, our flower delivery service in Fort Pierce guarantees that your gift will be a true reflection of your appreciation for your neighbors. We understand that each relationship is unique, and our wide selection of floral designs allows you to choose the perfect arrangement that captures the essence of your connection.
Not only do flowers make a thoughtful gift, but they also have an incredible ability to create a sense of community. National Good Neighbor Day is the ideal occasion to celebrate the bonds we share with those around us. By gifting your neighbors with beautiful flowers, you not only brighten their day but also strengthen the connection within your neighborhood.
At Giordano's Floral Creations, we take pride in our commitment to exceptional customer service and top-quality floral arrangements. Whether you're looking for a small token of appreciation or a grand gesture, our florists are here to assist you in finding the ideal bouquet for National Good Neighbor Day.
Make this National Good Neighbor Day a memorable one by sending a heartfelt floral gift from Giordano's Floral Creations. Take advantage of our convenient flower delivery service in Fort Pierce and let the beauty of flowers strengthen the bonds with your neighbors.
When it comes to expressing gratitude and fostering connections, flowers hold a timeless charm. Trust Giordano's Floral Creations, your go-to florist in Fort Pierce, to create a stunning bouquet that celebrates National Good Neighbor Day in true floral style. Contact us today or visit our shop to explore our exquisite collection of blooms and experience the magic of flowers.