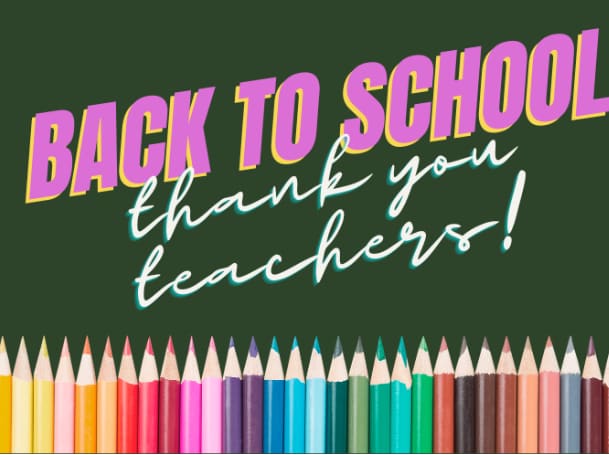 The #1 way to get on a teacher's good side is…
September 18, 2023
As the summer comes to an end and the new school year begins, it's the perfect time to express your gratitude to the teachers who make a difference in your child's life. With their unwavering dedication, they play a crucial role in shaping young minds and guiding their educational journey. What better way to acknowledge their hard work and show your thanks than by sending them a beautiful bouquet of flowers?
If you're looking for a florist in Fort Pierce, Florida, who can help you find the perfect arrangement for your child's teacher, you're in luck. Our florist shop provides exquisite floral designs that will undoubtedly leave a lasting impression.
Our stunning arrangements are meticulously crafted to represent gratitude, admiration, and appreciation. From vibrant blooms to elegant arrangements, our florists will assist you in selecting the ideal bouquet that exemplifies your feelings toward your child's teacher. We understand that every teacher is unique, so we offer a wide variety of flowers to suit individual preferences.
To make your gesture even more thoughtful, why not opt for a design in your child's school colors? By incorporating this personalized touch, you can show the teacher just how much you value their commitment to nurturing your child's educational growth.
Shopping for a teacher's gift couldn't be easier. Simply click below to explore our collection of stunning arrangements. If you prefer a more personal touch, you can always give us a call, and our knowledgeable team will be happy to assist you in creating a custom design.
Sending flowers to teachers not only brightens their day but also serves as a visual reminder of the positive impact they have on students' lives. It's a small gesture that carries a significant amount of appreciation. Let your child's teacher know that their dedication and hard work have not gone unnoticed by surprising them with a heartfelt bouquet today.
Express your gratitude to the teachers who make a difference. Order your back-to-school flowers from our florist shop in Fort Pierce, Florida, and brighten your child's teacher's day while showing your appreciation for their commitment to education.
Click here to browse our stunning arrangements and surprise your child's teacher with a beautiful bouquet today!