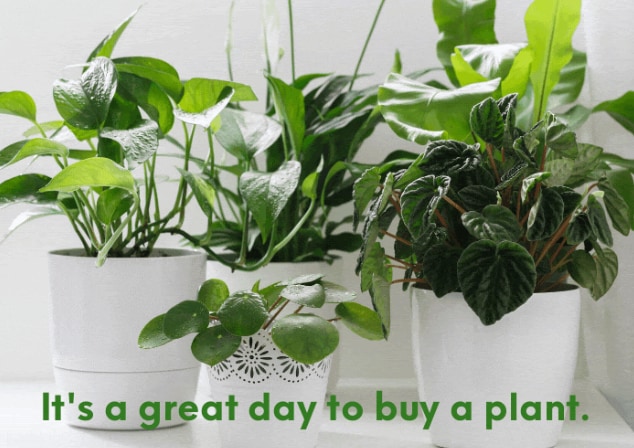 Breathe New Life & Energy Into Your Home
May 18, 2023
Are you looking for a way to freshen up your home décor?
Look no further than a green plant! Here are the facts to back it up:
1. It purifies the air: Green plants are known for their air-purifying abilities. They remove toxins from the air and produce oxygen, making your home a healthier and more enjoyable place to be.
2. It adds life and color: A green plant is a simple and affordable way to add life and color to any room. Whether you choose a small succulent or a large potted plant, it will instantly brighten up your space and create a more inviting atmosphere.
3. It's low-maintenance: Contrary to popular belief, green plants are actually very low-maintenance. With just a little bit of water and sunlight, they can thrive for years to come. Plus, they're a great way to add some greenery to your home without having to worry about a high-maintenance garden.
We offer a wide selection of green plants that are perfect for any home. Plus, our plants are sourced from the highest quality growers and are guaranteed to be healthy and vibrant.
So why not add a green plant to your home décor? Your space will thank you for the added life and color.
Thank you for choosing us for your home décor needs!